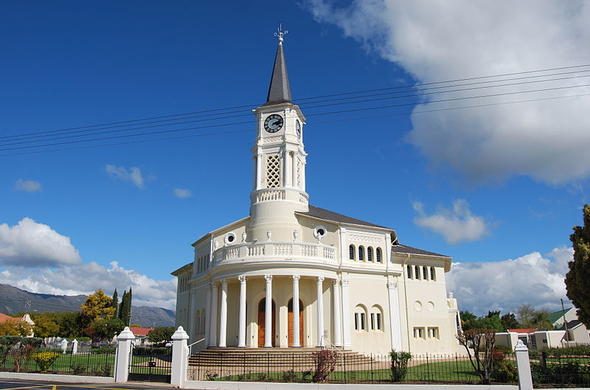 About an hour's drive north of Cape Town, this small town is about 30km (19 miles) east of the N7.
Situated on the foot of the Voorberg mountain, this area was originally one farm which was subdivided in 1863, named after the then popular Attorney General of the Cape (William Porter).
Farming is still the principal occupation of these parts. The Porterville Wine Cellar is on the Swartland Wine Route and the museum is housed in an historic gaol. However, before the arrival of Dutch Settlers the San tribe lived in this region for many centuries
Porterville is most well known for its proximity to the Groot Winterhoek Wilderness Area, which is the second highest in the Cape and the walking trails thereon are wonderful, offering spectacular views of the flat, wheat covered valley
Porterville is known amongst the flying community as the place to go hang-gliding. It is also close to Dasklip, which is one of the best paragliding launch sites in South Africa and is often the venue of the national championships.
The Porterville area is also well known for
hosting one of the rarest flowers
, the Disa Uniflora. It's the only area in South Africa where one will see fields of these flowers naturally, the rarest one is the Sulphur Yellow Disa.