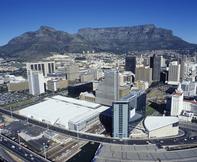 There is so much to do and see in Cape Town, and visitors will need some sort of safe and reliable transport to truly enjoy this city to the fullest.
Cape Town, not to mention the Western Cape, is large, and cannot be explored in just one day. Cape Town boasts an extensive road network, most of which are tarred and well maintained, making getting around in Cape Town relatively easy.
By Car
Cape Town is ideally traveled by car, although parking might be an issue, especially at beaches and shopping malls during the peak seasons. Hiring a car is your best option, and there are many car rental companies available in the Cape. You are required to possess a valid driver's license and be a minimum age of either 21 or 25 depending on the company you order to hire a car. Car rental is also available from the airport.
Public Transport
Cape Town has a large public transport system, and is the main mode of transport for locals travelling to and from work on a daily basis. Public transport in Cape Town is not world class, and many improvements must still be made regarding facilities and safety. The official Cape Town bus service, Golden Arrow, is used my many commuters and offers reliable transport to many of the major hubs of the city, including the Central Business District and surrounds.
Minibus taxis are a quick and easy way to get around the city, and is also cheaper than buses. These zippy taxis will stop and drop off almost anywhere along the route, which can be quite convenient. These taxis are, however, not very safe, and are not well maintained, overcrowded and drivers seem to have total disregard for the rules of the road. It is best to travel with a local who knows and understands how to go about taking a taxi, which can result in a unique, fast and fun way to experience the city.
The national railway system is another option for getting around in Cape Town, but is less convenient and pricier. The trains and train stations can also be a hotspot for muggings and harassment, so be alert and try to travel with a trusted friend who knows the surroundings. These train carriages are usually packed during the peak morning and evening times, but usually quite during the day. Try not to travel by train by yourself, and do not travel at night.
Taxi Cabs
Taxi cabs are another option, and are especially recommended for night time travels. You cannot hail a taxi from the sidewalk however; you will have to phone in advance. These taxis are quite pricey but are probably your safest bet for getting around Cape Town at night.
By Foot
Cape Town is best explored by foot, especially the Central Business District and surrounding areas, although a car is needed to explore greater Cape Town, the Winelands and the Garden Route. Remember to take precautions when walking in Cape Town, especially in the CBD and more urbanized areas.
Avoid walking at night, do not wear flashy jewellery, do not carry expensive equipment like cameras and cell phones, and leave your valuable papers, flight details and passports in a safe place at the hotel or place of residence. Be alert at all times, and try not to look too much like a tourist. If you blend into the crowd, you will not get hassled.
Remember that Cape Town is a beautiful, vibrant and spell binding city, and exploring from the confinement of a car or vehicle will not do it any justice. Just keep your wits about you and use common sense and you will experience the best of the Mother City in all her glory.