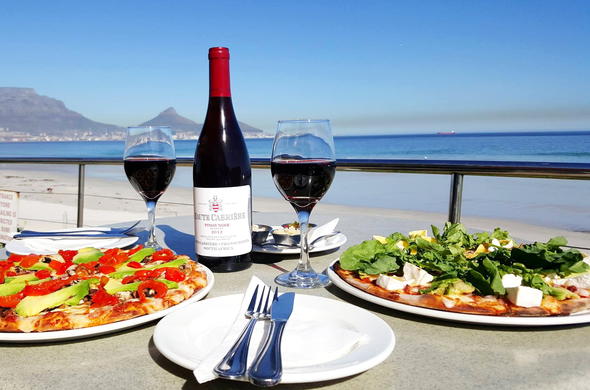 Dining in Cape Town is a unique and memorable experience. You can either choose to dine in the most upmarket of restaurants, complete with expensive wines, breathtaking views and internationally renowned chefs, or enjoy a casual and relaxed atmosphere in one of the popular local haunts.
Whether you want to savour classic South Africa cuisine, or want to try more international dishes, there is a restaurant to suit all palates in Cape Town. Cape is home to a host of restaurants, from seafood, Italian, Portuguese, French and Chinese, to traditional Malay restaurants offering a tantalizing assortment of delicious treats just waiting for you to try.
Cape Town is the culinary Mecca of South Africa, and Capetonians have a strong appreciation for food and wine. Enjoy a vibrant and casual atmosphere at some of the most popular eateries, where the locals will definitely make you feel welcome and entertain you with their antics, or experience a more formal environment at one of the many a la carte restaurants in Cape Town, especially in the Cape Winelands.
For a more local experience, many restaurants specialize in traditional South African and Capetonian cuisine. Cape Malay cuisine is very popular in Cape Town, and you can try these delicious delicacies at various restaurants and takeaway outlets. Part of the Western Cape tradition, Cape Malay dishes are well worth sampling.