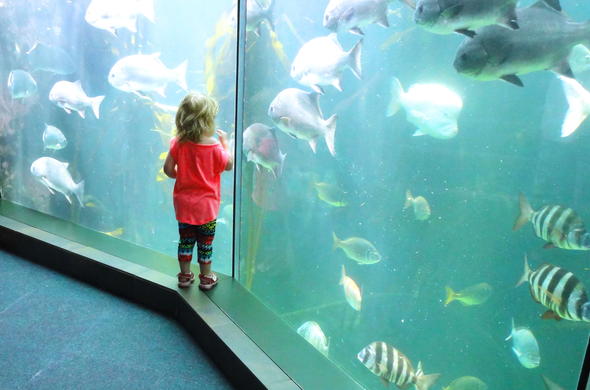 Children love holidays, and there are a myriad of things for kids to do in Cape Town, both indoor and outdoor. While mom and dad enjoy the sights and sounds of the Mother City, kiddies can participate in many fun activities that will keep them busy and entertained for the greater part of the day.
Shopping Malls
Shopping malls are scattered all over Cape Town, and is the ideal place to enjoy some family entertainment in Cape Town. Almost all shopping malls boasts state of the art cinema facilities, where kids can enjoy the latest blockbuster movie in safety while mom and dad shops. Many malls also feature a game arcade, skate park, bowling alley, and climbing walls, enough to keep the kids busy for hours.
Beaches
Cape Town boasts fabulous weather and beaches, so who wouldn't enjoy an exciting day at the beach? Many beaches most safe tidal pools and are manned by life guards. The beaches at Muizenberg also boast water slides, and a putt putt course.
V&A Waterfront
The V&A Waterfront is great for kids. It offers plenty of exciting boat rides, seals, restaurants and fast food outlets, and a large outdoor entertainment area, not to mention the ever popular Two Oceans Aquarium.
The Sciencentre Telkom Exploratorium is a unique and wonderful place to learn more about science and technology. Why not combine fun with learning as your kids enjoy a whirl on a gyroscope or a virtual-reality trip in a speeding Ferrari.
The Scratch Patch and Mineral World
Situated in Simons Town, the Scratch Patch is a novice way to spend the afternoon. It is home to a myriad of polished gemstones covering the floor. Suitable for children over the age of 3, kids will enjoy filling up bags with treasures, as well as visiting the large gemstone tumbling plant.
Monkey Town Primate Centre
This sanctuary is home to over 220 monkeys from all over the world. Kids can enjoy viewing these charming and playful creatures on guided tours. A touch and play farm and restaurant is also available for kids to enjoy.
Ratanga Junction
The Wildest Place in Africa, Ratanga Junction is the only theme park in the Western Cape and an exciting day out. It hosts an attractive array of rides for youngsters to enjoy, no matter what your age or height, however, a height requirement is needed to get on most of the popular rides, including the Cobra and Monkey Falls.
There is also a bustling food court selling an array of burgers, pizza and chicken, and a candy shop to indulge in your favourite sweets. There are also ice cream vendors and mobile fruit juice sellers all over the park. Live shows include bird and reptile shows, as well as clowns and magicians.
The Ice Station, Grand West Casino
This ice skating rink is situated in the Grand West and is a massive ice rink ideal for older kids. The younger ones is not forgotten as there is a smaller ice rink in the middle of the food court for the little ones to enjoy while being watched over by mom and dad.
Cinemas
There are numerous world class cinemas situated throughout the country, mostly in designated shopping malls. These cinemas offer big screens, comfortable seating, state of the art facilities and a well stocked candy store selling popcorn, soda, sweets and chocolate, just what every kid needs to enjoy a movie.
City Rock
This exceptional indoor rock climbing gym is the ideal place for active and energetic youngsters. There is a bouldering cave for unroped climbing, roped climbing on the main wall and a ladder climb.