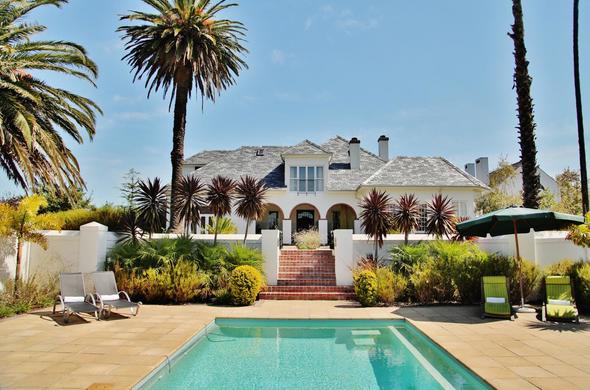 The Wild Mushroom Guesthouse is a Cape Winelands Guesthouse accommodation in the historic town of Stellenbosch.
Four individually decorated suites of different sizes
Enjoy a gourmet breakfast on the penthouse balcony
Guests can partake in early morning mushroom forays
Wild Mushroom Guesthouse is situated in Stellenbosch
Wild Mushroom Guesthouse is a luxurious 4 star establishment in the historical core of Stellenbosch. The unique theme of wild mushrooms can be found in the urban and modern interior, soft furnishings and textures of this Cape Winelands guest house.
Wild Mushroom Guesthouse offers the best possible location to explore the town on foot. Numerous fine restaurants, street cafes and boutique shops are on your doorstep at this Cape Winelands guest house accommodation. The Wild Mushroom is also home to The South African Gourmet Mushroom Academy.